Instead of using a form to give your authorization to apply financial aid to other charges, follow the five simple steps below to grant permission through MySSU:
Step 1: Navigate to the Student Center Main Page.
Select "View Student Permissions" from the "Other Financials" drop down menu.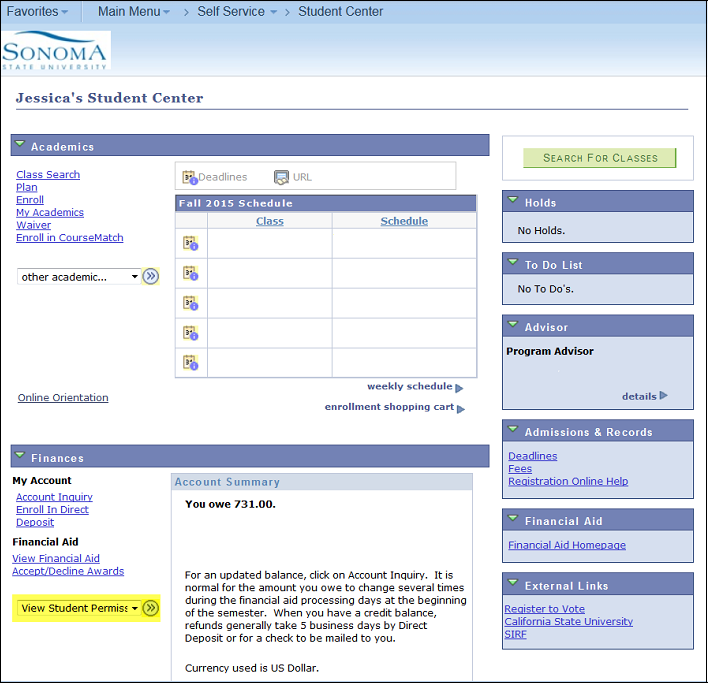 Step 2: Select the "Grant Permissions" box.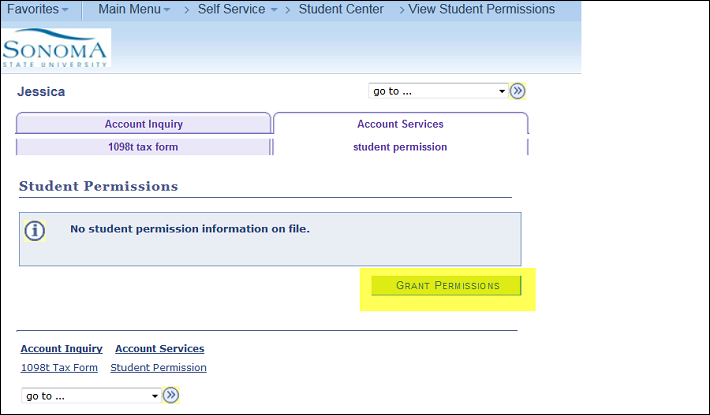 Step 3: After reading through the text, select the "next" button.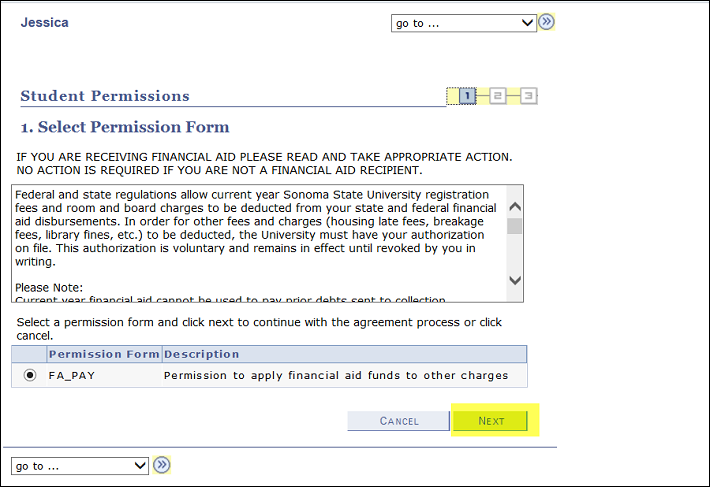 Step 4: Check the box to select "Yes, I have read the agreement".
Select the "Submit" button.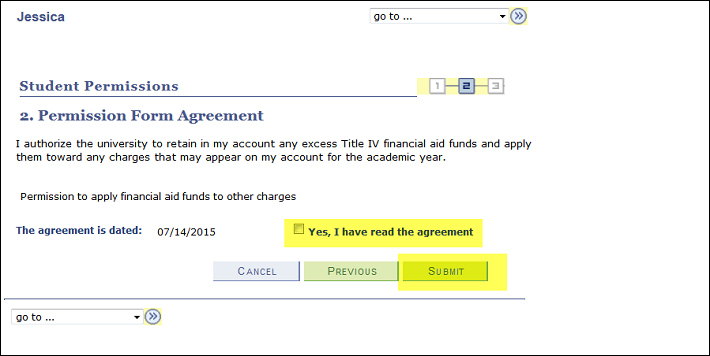 Step 5: Verify that your permission form has been accepted.
To view your student permissions, select the "View Student Permission" box. FA_PAY will now be listed.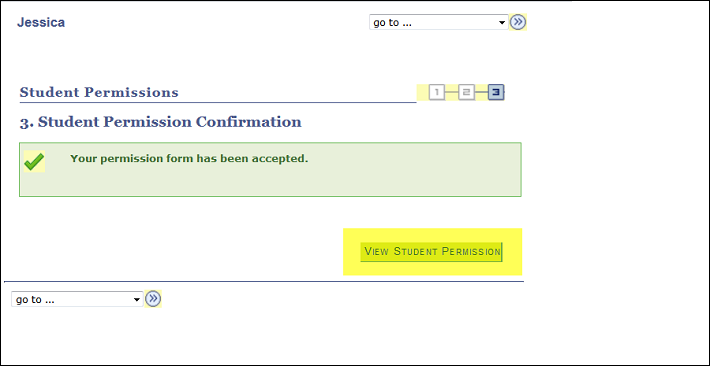 Congratulations!
If you've made it through these steps, you've granted permission for the university to apply your financial aid to other charges. Your permission is valid while attending Sonoma State University and you may rescind it at any time.
Rescinding Permission to Apply Your Financial Aid to Other Charges
Your permission remains in effect unless revoked by you in writing. If you wish to revoke authorization, send your written request to Seawolf Service Center, Sonoma State University, 1801 E Cotati Ave, Rohnert Park, CA 94928.