Will you be enrolled as a student in 2022-2023?  If so, complete your Free Application for Federal Student Aid (FAFSA)!
If you are a U.S. citizen or eligible non-citizen, file your 2022-2023 FAFSA at FAFSA.gov to apply for federal, state, and CSU programs.
If you are not eligible for federal financial aid, file your 2022-2023 California Dream Application at CA Dream Act to apply for state and CSU programs.
Whatever you do, don't miss the March 2, 2022 priority filing deadline. More information on deadlines and the financial aid application process are available on our Deadlines page.
Post date:
October 1, 2021
Filing the FAFSA is FREE. There are companies that may solicit payment from you to file the FAFSA on your behalf, but in most cases this is a waste of your money. If you are asked to give a credit card number or make any kind of payment to complete or file the FAFSA, beware. More information on filing the Free Application for Federal Student Aid can be found in our How to Apply section of our website.
Post date:
December 7, 2015
WebGrants4Students is your portal for Cal Grant, Chafee and Middle Class Scholarship awards. The California Student Aid Commission contacts students via email so it is critical that you keep this information current on your WGS account. California residents and AB540 students are potentially eligible for these programs.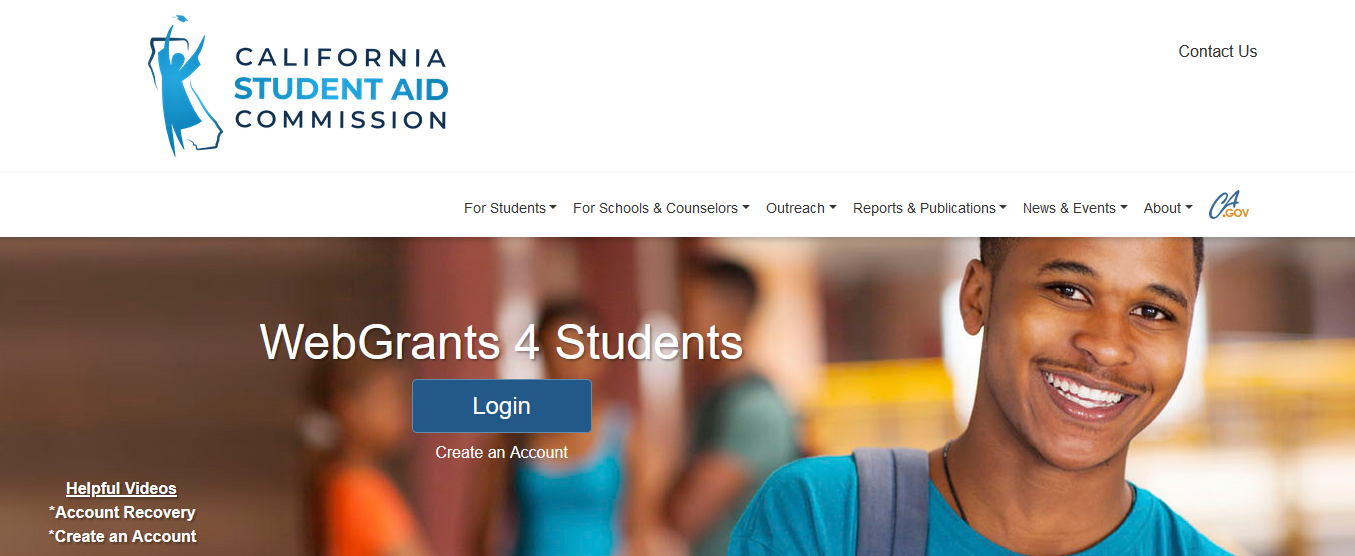 Post date:
November 14, 2014